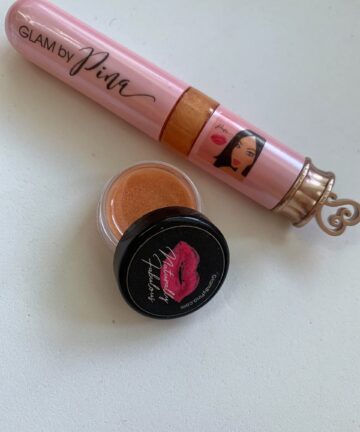 -14%
QUEEN'ING IN THE NUDE
Hello Queen! Because we know you need to be a Queen whether you are dressed or in the buff, we made this nude tint for you.  This nude tinted lip balm is perfect for wearing as is, for a luxurious naked and sexy look, or with your favourite lip tints, lipstick or lip liner.
Always use  "BUT FIRST CHAMPAGNE (BASE)" before applying lip tints (or any other lip stick brand), as any colour that is introduced in a lip product, as we have previously advised, tends to reduce the moisturizing potency. We want to ensure you enjoy the lip tints and a little added sheen and pretty shimmer, but without compromising the super hydrating formula that you have come to know, love and become addicted to.  For this reason, we sell our trio package of lip balms with an option of lip tint, however the trio comes with one "BUT FIRST CHAMPAGNE (BASE)" and you can choose your lip tint of choice, in order to ensure you have the most exquisite and super hydrating lip balm experience, that you have come to know and love.
Please note that the item you are purchasing is the lip balm tube only. The jar in the photo is provided for purposes of showing the lip tint colour.
Other Details
Size 5 ml/0.17 fl oz